Why We Love This
We created this notebook in partnership with our sister brand, Lark & Ives, because we wanted to create products with intention. The message, "Write Slow and With Love" is our call to slow down a little bit in our busy lives - to learn to pause, reflect, and realign our intentions so that we can live better.
Details
This A5 notebook contains thick smooth 160 gsm calligraphy ink-friendly paper, with our favourite dot grid pattern for practicing calligraphy, journaling, drawing, doodling and so much more. It is bound in a luxurious vegan leather material, with the quote "Write Slow and With Love" - to encourage each and every one of you to enjoy the slow process of creating with your own hands. This notebook lays flat when opened. Can't wait to see what you create with these notebooks!
Includes 160 pages. Gold-wire bound on the top for easy tearing. Packaged in a canvas cover bag.
Customer Reviews
09/10/2021
Catherine

United Kingdom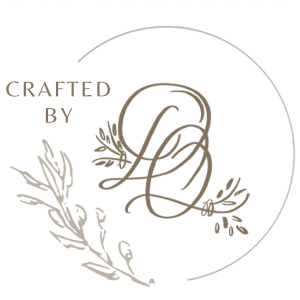 D
08/17/2021
Denise

Singapore
Quality product!
One of the best notebooks I have owned - it was thoughtfully designed with quality materials from the cover to the pages! I absolutely adore it especially being left-handed as the spring doesn't get in the way of my writing. The dot grid layout on the pages was one of the factors why I bought this notebook - the right amount of subtle guidelines and minimalism. The size is perfect to bring around too, not bulky and heavy! And the cover just match my brand's aesthetics - from the gorgeous quality leather and the elegant color! Overall - it's too pretty and heart-fluttering whenever I write on it! Looking forward to more of your products, Karla and team! :)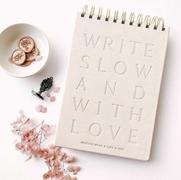 08/19/2021
Written Word Calligraphy and Design
Aww thank you so much Denise, I'm so glad that it really helps your writing!! So grateful!!
08/17/2021
Lynda S.

United States
Vegan Leather Journal
This dot grid journal is very beautiful and practical. It has the most buttery-soft cover that makes it feel so luxurious. I love that it is dot grid- perfect for bullet-journaling, calligraphy, writing, and etc. The paper is also smooth and thick, which is great for calligraphy because it doesn't bleed through to the back side of the page like some other journals/notebooks do. The spiral bound on the top is a great design especially for calligraphy and left-handed people. Love that it is a simple journal that can be used any way my style and creativity flows.
08/19/2021
Written Word Calligraphy and Design
Awww thank you so much for your super amazing review Lynda! So grateful for you!
08/17/2021
Emma N.

Canada
Write Slow and With Love
When I look for a notebook, I look for durability, aesthetic and quality - this notebook does all of that and more. I love how I can lay my notebook flat to get all my ideas and inspirations on paper. Best of all, I can doodle and write with my calligraphy pen and have all my practice pieces in one place. Also, this colour is STUNNING! I won't be hesitating to reorder this notebook.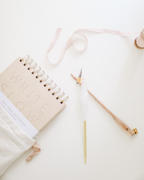 08/19/2021
Written Word Calligraphy and Design
Emma, you are seriously the sweetest! Thank you so so much! I'm so happy that you love the colour as much as we do ;)
12/27/2022
Diane

United States
I love everything about this notebook. The cover is beautiful and it's vegan! Nice quality paper too. I love it so much I purchased a back up.
12/28/2022
Written Word Calligraphy and Design
So glad you love it Diane! So grateful for you.
This vegan leather bullet journal is ink-friendly, perfect for all your doodles, calligraphy practice, dreams, and so much more.