Why We Love This
We wanted to make a kit that you were going to love from beginning to the end. Since I can't be there physically with you to teach you about calligraphy, I have created this box to include all the tools you will need in order to be successful! The box also works as a storage container for all of your calligraphy supplies.
Details
This bundle includes:
Dual-Purpose Calligraphy Pen
3 Nibs (2Nikko G and Brause Steno Blue Pumpkin Nib) in Brass Holder with Keyring
2 Oz Moon Palace Ink (in 2 bottles)
70 Pages of Worksheets - Practice Drills, Lowercase, Uppercase, Connecting and Numbers, in a spiral bound pad.
1 2B Leadholder Pencil
1 Sand/Rubber Eraser
1 Empty Ink Bottle with Medicine Dropper
1 Silicone Mat to protect table from ink spills. 
You can still purchase this kit without taking our beginner course, Creative Calligraphy Course; however we highly recommend to do it because you just get so much more information! 
Customer Reviews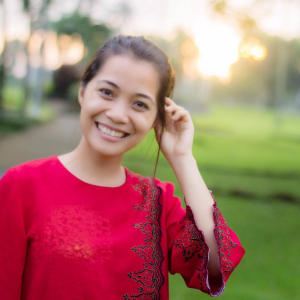 SJ
09/09/2021
September J.

Japan
Great Calligraphy Starter Pack
I bought this calligraphy starter pack for my Creative Calligraphy Course with Karla a few months back, and if it's Karla's products, it's nothing short of being great! The starter kit is really very helpful and practical! :) I also love the sticker quotations and the surprise little bonus that comes with it. The paper for the practice sheets, nibs, ink, ink holder, and 2-way-nib holder is of good quality. Highly recommend them!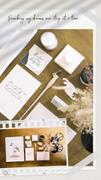 09/09/2021
Written Word Calligraphy and Design
Aww September! Thank you so so much, I'm so grateful for your support and I'm so glad that you loved everything!
08/11/2021
Dinah C.

United States
The BEST
I use it all the time! I love your products and content!! I'm waiting for your next invitation class and to buy a new set soon!!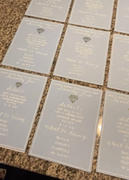 08/13/2021
Written Word Calligraphy and Design
Hi Dinah! Thank you so so much!! I'm so grateful for your kind words and I'm so happy that you loved it! For sure.. the invite course is opening up early Oct!
11/17/2021
Kiara

Canada
It's worth it !
I was hesitant to get this box because of the price but after thinking it over for a few weeks I decided to get it anyways. I was surprised upon receiving the box because it was beyond my expectations. The packaging itself was just the cherry on top— it is just so beautiful and I was just wowed. The items included in the box were elegant, sturdy and definitely not cheap, then pen also writes so smoothly. This bundle thoughtful and amazing for beginners like myself who have little experience and want to just practice and learn calligraphy. In my opinion it's worth the purchase. :)
12/01/2021
Written Word Calligraphy and Design
Aww Kiara! Thank you so much for your kind words! I'm so glad that you love the kit! Makes my heart so, so happy!
Totally smitten!
I am so in love! Would love to jumpstart my calligraphy small business and while I'm still preggy I wanted a refresher and this kit is just to die for! I love everything! it's the prettiest kit ever! Highly recommended! Thank you so much Karla! God bless you!
12/01/2021
Written Word Calligraphy and Design
Hi Marga, aww you make my heart so so happy, seriously! Congrats!! :)
09/08/2021
Jelena

Canada
Me time is the best time
First off everything is packaged so pretty and neat. Second of all the contents are exactly as pictured and I've been using them along side the Creative Calligraphy class with ease! It's the perfect all in one for your calligraphy journey :)
09/10/2021
Written Word Calligraphy and Design
Thank you so much Jelena! Glad you love them!! :)
Newer. Better. Bigger. This newly updated calligraphy starter kit with everything you need to get started in calligraphy. Made to pair with our Creative Calligraphy online beginner calligraphy course.
Creative Calligraphy Course
Have you been thinking of learning modern calligraphy? This starter kit is a great place to start for the supplies you need to get started. But how about how to hold the pen, and getting the feedback you need to really get this right the first time? Say hello to our online beginner calligraphy course, Creative Calligraphy, designed to help you become confident in modern calligraphy in as little as 10 days! We've created this program to mimic an in-person experience as closely as possible. Which means, it's a two-way program that allows you to submit homework, and get support so that we can guide you through the process, virtually. You'll also get to be part of a community so that you can journey in calligraphy together.
LEARN MORE ABOUT OUR BEGINNER CALLIGRAPHY PROGRAM