Why We Love This
We love creating wax seals but using a wax stick can be quite tedious. Using a regular-sized glue gun will help dispense the wax a lot easier and safer! It will also avoid adding burnt swirls into your resulting seals.
Details
Each box contains 5 gold wax sticks, each stick can create 8-12 seals depending on the size and usage. 
Specifications
Length: 5.5 inches. Diameter: 0.5 inches.
Customer Reviews
06/25/2022
Heather B.

United States
Best Wax for wax seals!
I've ordered several other waxes for the wax seals I've been using for everything wedding, but only these will melt perfectly and set perfectly (the others would stick to the seal or melt too much/too little and warp the seal). I'm not sure what else I'll find to wax seal, but I know I'll buy from Karla when I do!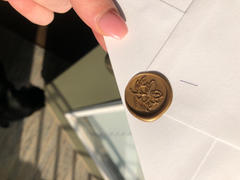 01/22/2022
Jana B.

Hong Kong
Golden glue
Firstly I noticed that if we don't use all the stick golden glue we can easily wasted it Secondly The only way to continue recharging the containers on the golden glue to use until the end is adding another golden glue so it's quite hard to misused and waste when you don't need a second injecting the new golden glue . Thirdly The only way to make full use of the golden glue is use it for all at once so we have to make more waxing seals as if we only could make good use only for few pieces . I found out a bit tricky but if I have 9-12 cards to seal on I have to wait for a Large event to handle , otherwise. If it's only for few waxing seals to be done it would've been easier to have an individual waxing seals already made in golden to purchase . Thank you and hopefully that review improved more items at caligraphy Worshop. Have a nice day!! Jana Büchi.
07/03/2022
Kathy C.

Canada
Wax seal
Worked perfectly. I am just waiting to see if the sealed envelopes make it to their destination. I also want to get more colors!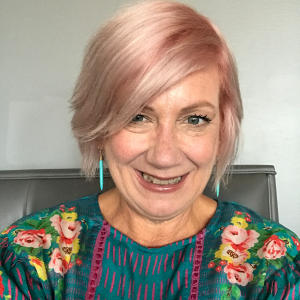 M
06/23/2022
marmee

United States
brillant
these products are gorgeous. i love the way they work, the way they are packaged and the email i got checking in with me after my purchase.
03/05/2022
Boston C.

United States
Amazing quality wax!
This was my first time making wax seals and the helpful videos from written word calligraphy made my experience easy! Such a beautiful color and easy to use with a large glue gun!
Add a special touch to your stationery with our botanical or monogram wax seals.