Why We Love This
Gossamer is a tall, sophisticated calligraphy style with lots of wispy strokes and a medium bounce. It has a moody yet elegant feel that is amazing in branding, wedding, tattoos, and more. The worksheets feature instructions and notes per stroke and letter, as well as ample tracing and writing lines. The intention of these worksheets are for practicing to increase muscle memory for writing in calligraphy. Our digital worksheets focus on one style at a time and contain a lot of room to practice. Calligraphy supplies are not included in this digital file.
Details
This download includes:

131 Pages of Calligraphy Worksheets (practice exercises, letters a-z, common letter combinations, numbers, punctuation, common words and phrases, pangrams, quotes, and blank practice sheets)
Instruction Booklet for supplies, how to write, and tips and tricks.
Access Code
This is a digital file for personal use only. After purchase, you will receive a download link for the files that include an access code for accessing the files. Refunds and Exchanges are not available for this product.
Specifications
These are digital worksheets and will need to be printed on your own paper. We recommend the
HP 32lb paper
. These files are sized to 8.5x11 (letter) sized paper.
Customer Reviews
09/26/2022
Rancy

United States
Great digital workbook!
I had been eyeing Karla's Gossamer style for a while and finally decided to purchase and learn! If you want a whispy and whimsical flowy modern calligraphy style, this is the one to get! I'm still going through the lowercase and I've also purchased the uppercase. Can't wait to finish the worksheets and incorporate this style into my calligraphy work. 2 thumbs up!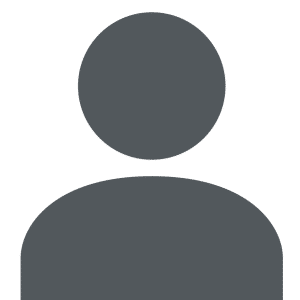 HL
09/29/2022
Hong L.

United States
Love!
I love this script, and Karla's a genius for creating these practice pads. ❤️
09/30/2022
Written Word Calligraphy and Design
Aww I'm so grateful to hear that Hong! :)
06/27/2022
Grace

Canada
Love these worksheets!
These worksheets were so easy to access and print off! I love that I can continue to practice with them both on paper and on my iPad. I've especially enjoyed using them after having taken the Creative Calligraphy Course. This style is so elegant and modern!
06/27/2022
Written Word Calligraphy and Design
Thank you so much Grace! I'm so grateful that you love them!
06/25/2022
Nikko S.

Indonesia
A Guiding Hand
I wrote with fountain pen when I was in school. As an adult, I am determined to pick up pointed pen. Having Karla's traceable is like having her guiding hand on top of mine. Coupled with the Bible Worksheet, it is like I have the opportunity to "read" her mind. Karla is very helpful too. Even though it is "only" the worksheet and not the online course, she still answers my questions and gives me encouragement as I progress! Very grateful!
06/29/2022
Written Word Calligraphy and Design
Aww thanks Nikko! I'm so happy to be part of your journey :)
04/15/2022
Haley B.

United States
Gossamer Worksheets- LOVE!
Love these worksheets! The style is beautiful and so nice to reprint certain pages I want extra practice on.
How to Download and Print our Digital Worksheets.