Why We Love This
When I first made these, they were intended for my in person workshop students so that they could practice on their own after class ended. But now with my online Creative Calligraphy Course, they're a great supplement during and after the course, too! They are great for practicing to get better but also for some inspiring, meditative practice.
Details
This practice pad bundle comes with our lowercase and uppercase practice pads bundled together.
Each practice pad includes 65 pages, covers the basic tools and how-to's, practice drills, lowercase alphabet and uppercase alphabet, connecting letters into words, and words into phrases. It features 6 modern calligraphy styles to practice with.
The practice pads are printed on beautiful tried and tested calligraphy practice paper, FSC-certified and spiral bound on the top for easy tearing.
Designed and Printed in Canada. 
Specifications
Each pad is 8.5x11 inches, and about 0.5 inches thick.
Customer Reviews
09/10/2021
Catherine

United Kingdom
08/14/2021
Claudia H.

Hong Kong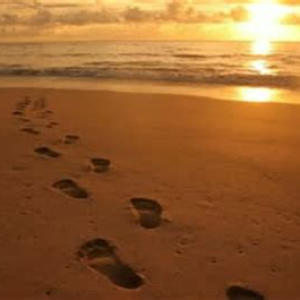 A
08/06/2022
Allison

United States
So happy with this!!
First off the shipping was super fast and arrived earlier than expected. Second this product is absolutely gorgeous. These are by far some of the biggest practice books I've ever seen. It includes how to use the a calligraphy pen and each letter has several different fonts. Additionally, there are practice sheets for connecting letters and common words and phrases.
08/08/2022
Written Word Calligraphy and Design
I'm so happy to hear this Allison!! :)
07/29/2022
Jennifer L.

Canada
Perfect intro to more styles
I added this to learn more styles on top of Karla's modern calligraphy course and love it! It's more than just the letters but ways to practice the different styles through phrases. Great for trying out different letterforms!
08/04/2022
Written Word Calligraphy and Design
So glad that you loved it!
07/03/2022
Kar L.

United States
Paper
Hi, i got your bundle. I was very excited ! However, the sumi ink i wrote on it was a bit fuzzy. I am not sure if i need to photocopy on a paper which is at least 120g or it should be no problem when writing directly on the booklet. It could be something wring with my ink or my nip ? I am still scratching my head. Can enlighten me ? Thanks By the way, if i want to get gossamer digital copy, is your bundle copy which i bought has already included the style ? Thanks
A sneak peek into what's inside our Modern Calligraphy Practice Pads.