Why We Love This
This is a straight calligraphy penholder that is specifically designed for holding pointed nibs. It is adjusted to hold the Nikko G, which is one of my personal favorites, but it can also fit many other similar pointed pen nibs. The resin body was designed to up to 0.75 inches in thickness, for a comfortable, ergonomic grip. When I was designing this pen, I was inspired by the whimsical, free-flowing shapes that alcohol ink arts created. I loved how every piece would always come out very unique, and yet it could still reflect the personality and style of the artist. As a modern calligrapher, I've always believed that each and every one of us has a unique calligraphy "voice" that we can share with the world. As I designed this pen, I sought to reflect this vision through a minimal color palette, while crafting a shape that would encourage good grip, be comfortable to write with over time, and aesthetically pleasing. This pen is suitable for right-handed and left-handed writers.
Details
A handmade straight pen suitable for both left-handed and right-handed calligraphers. White quartz resin penholder with a brass gold tail. Four pronged steel flange to fit most curved pointed pen nibs. Nibs are not included with this pen.
Due to the handmade nature of this pen, the resin pattern will vary from pen to pen. Brass material may develop a patina over time. Packed in a luxury paper box that doubles as storage.
Specifications
7.25 x 1 inches. Material: Brass and Resin
Customer Reviews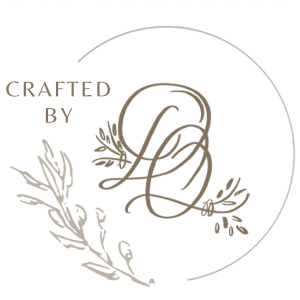 D
01/22/2022
Denise

Singapore
Heaven sent product!
As a left-handed calligrapher, it was really tough to find a pretty nib holder with fancy details - most are oblique penholders which for me was difficult to adjust to. So this straight quartz holder is just perfect! The weight is just right and holds most of the nibs :) I love how it also fits my aesthetic! Really love this, thank you :)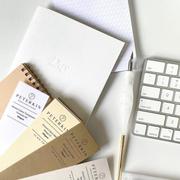 01/23/2022
Written Word Calligraphy and Design
Aww yay! Thank you so much Denise!! I'm so happy you love it!
Such an Aesthetically Pleasing Pen
Love this pen! Not only is is super chic but it is a quality pen for any calligrapher to have✨.
07/02/2022
Anna A.

Canada
Excellent Penholder!
Aesthetically gorgeous but performance is equally great as well! The grip is very comfortable and the weight just right.
02/04/2022
Anna

Canada
Gorgeous penholder!
Not only is it very pretty, but I like the feel of it in my hand. It's not heavy and the grip is really comfortable!
Our oblique calligraphy penholders are handmade and hand-adjusted, and designed to write modern calligraphy comfortably. Each pen will have its unique patterns.